Jordan Search Consultants Blog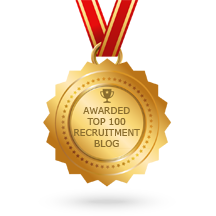 The ever-changing landscape of the healthcare industry can be a difficult one to navigate. To help you stay in-the-know, Jordan Search Consultants' Founder and CEO, Kathy Jordan, posts twice a month about a range of healthcare and higher education topics. Some subjects she frequently touches on include recruitment, organizational culture, candidate sourcing, population health, integrated care, physician leadership, and much more.
Want Kathy to answer a question you have or address a topic you've been wondering about? Email her here.
We're happy to announce the hiring of Laura Perry, the newest member of the Jordan Search Consultants' team. In her Search Consultant role, Laura will focus on recruiting professionals to help provide coordinated care for patients living with chronic illness.
We had a Q&A session with Laura to help you get to know her a little better. Here are her answers:
Q: Why did you choose a career in recruitment?
A: My career path has included recruitment positions at all levels and in a range of industries. I first started at Remedy Staffing as an administrative assistant, and then became a Staffing Coordinator. My next job was with Ajilon Finance/Accountants On Call, where I worked my way up from a Recruiting Assistant to a Branch Manager. After that I was a Regional Manager for Ridgemont Resources, a recruiting firm focused on pharmacy professionals. Although the industries changed – from general staffing to finance to pharmaceuticals – my love for working in recruitment has never wavered. Helping people find jobs is tremendously satisfying.
Q: Why did you choose JSC?
A: There is so much to like about Jordan Search Consultants. I appreciate that it's a woman-owned business. Kathy Jordan is great, as is the rest of the team. After working from home as a freelancer, I was ready to be back in an office environment, especially one with such a tight-knit and welcoming group. The location, the people, the work – it was all a perfect fit for me.
Q: What do you enjoy most about your job?
A: I love that this position enables me to contribute to making people's lives better. I genuinely enjoy aiding professionals in their job search, and I get to connect them with a population that is in great need of their services. I'm able to help make a real difference.
Q: What are your favorite pastimes?
A: My most important pastime is spending quality time with my kids. With six children, there is no end to the activities we get into! If we're not zipping along on scooters or skateboards together, we're likely enjoying water sports like paddle boarding or fishing. On Sundays, we always do something from our "Family Adventures Bucket List." Everyone gets to add to the list, and we take turns picking out the day's adventure.
Q: What's a fun fact that most don't know about you?
A: I was always a swimmer, but when I got to college, my school did not have a women's swim team. I didn't let that stop me. Instead, I walked on and swam for the Bradley University men's swim team!
Q: What do you bring to JSC?
A: I have always enjoyed rising to a challenge, working hard, and mastering new skills. I'm very good at what I do, and I have fun doing it. I look forward to using my abilities to expand JSC's impact on the healthcare industry, connecting talented professionals with the people who need them most.
For more information recruitment services from Jordan Search Consultants, call 866-750-7231 or email us.